Novexa Mobile
Novexa Mobile is an online GSM accessories and parts store established on January of 2000 with the goal of satisfying all users of mobile phones, smartphones and tablets.
Since then, our customers have had Novexa Mobile as a partner on which they can place full confidence knowing that all products are high quality and all possible support will be offered both in technical matters as in any type of complaint. For Novexa Mobile the main priority is to have a fully satisfied customer and only this way we may continue in this increasingly competitive market.
To make this possible, even if slightly more expensive, we recommend original items which drastically reduces the possibility of dissatisfaction among our customers.
In order to keep on meeting the wishes of the community we invite all users to suggest and comment the availability of new and better items.

Our mission
Every day we work hard to offer the best prices and quality, making possible the concretization of more and better deals.
Our main goals are:
- To be the best and most comprehensive site of mobile phone items;
- Encourage the creation of a strong relationship with our customers;
- To provide excellent buying opportunities for all our customers.

A Novexa Mobile on secure website
As security is increasingly a topic of great importance, Novexa Mobile has invested in a secure (https) website platform with SSL certificate which gives to our customers all the safety while browsing our online store.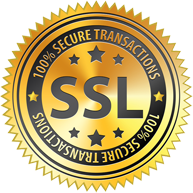 Satisfaction
Did you know that 4.8 customers in each 5 are fully satisfied with our services?
Check it out on FaceBook!